Welcome to DIVA!
The Dallas Independent Volleyball Association (DIVA) is the largest LGBT-friendly not-for-profit volleyball organization in Texas. We offer recreational through extremely competitive play throughout the year. The league is open to all persons who wish to play, regardless of sexual orientation, gender, or gender identity. You do NOT have to be LGBT to play in DIVA. We offer the most competitive social league in DFW.

Whether you're looking for a new social outlet, a chance to rekindle your competitive spirit, or simply want to be involved in something worthwhile, DIVA is for you. Members of all levels are welcome.


Recent Updates
Spring Season Information
Spring information has been posted and registration will open early December. Please visit the 2015 Spring Season page for more information and to sign up.


T-Shirt Designs Needed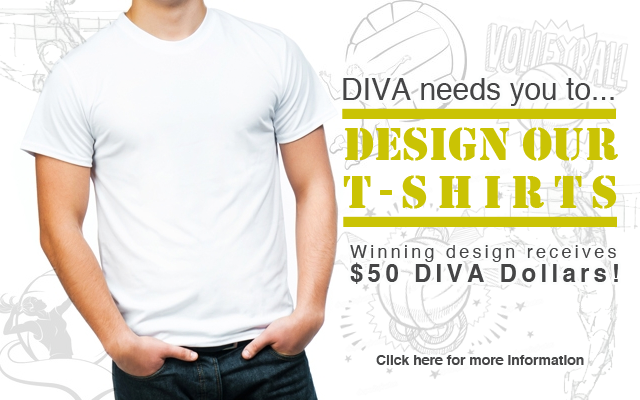 It's that time of year again to design next season's t-shirt. We welcome amateur and professional designers to submit their designs. The winner of the t-shirt contest gets $50 DIVA dollars. More information can be found on the t-shirt design page.


Reevaluations
In-season reevaluations have been completed and participants have been notified. Registration for off-season evaluations have closed but you can find more information about the process on the Reevaluations page.