Welcome to DIVA!
Whether you're looking for a new social outlet, a chance to rekindle your competitive spirit, or simply want to be involved in something worthwhile, DIVA is for you. 
The Dallas Independent Volleyball Association (DIVA) is the largest LGBT-friendly not-for-profit volleyball organization in Texas. We offer recreational through extremely competitive play throughout the year. 
[League] - Summer Indoor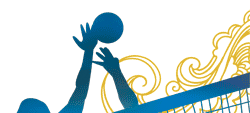 The Summer Indoor Season is a great chance for players of all divisions and skill levels to play together on the same team! Register online today! 
If you are new to DIVA, please attend one of our Open Play nights so that we can give you a provisional skill rating for the Summer Season. This will allow us to place you on a mixed division team so that teams are as evenly matched as possible. Open Play nights are May 20th and May 27th  at Polk Recreation Center from 7:00pm to 9:00pm. You only need to attend ONE Open Play.  

[Event] - Awards Party
Join us Wednesday, May 13th at 7:00pm at Dallas Woody's Sports Bar for the End of Season Awards Party!
Check out which teams placed at the top. We will hand out divisional awards for the season and the tournament. We will also announce the winners of the always fun DIVA Gag and Skill Awards! Find out who is the best passer, hitter, and of course the best butt!
We will also find out the results of the Annual Voting, meet the new Board Members, and the recipient of the Rauhman Browning Award!